The ABOWI Project interviews international lawyer Romina Dávalos Suazo from Ecuador about globalization, daily challenges in the legal industry and advice for law students.
ABOWI (Across Borders with Information) virtually visits Ecuador, named after the crossing line of the equator, it has one of the most diverse climate zones in the world, varying from volcanos to rainforest, coastal mountains and the famous Galápagos Islands. Ecuador is the species-richest country in the world a magnet for nature interested. Attracting international attention for their increasing efforts of nature conservation in projects like the Yasuní-ITT-Initiative and the balancing act of protecting the environment and economic success as petroleum extraction became an important economical branch. ABOWI is a project with its aim to talk to 197 lawyers from 197 countries. Learning about different cultural law customs, advising law students or those interested in it, sharing the experience with international connectedness and being a globalized lawyer in the 21st century. But mostly it is a journey for knowledge and against prejudice.
Ecuador is located between Peru and Columbia and with about 17 million inhabitants, not the hugest country but still a beautiful and interesting one. I am thrilled to hear about Romina Dávalos Suazo experiences, especially at her age of 26, which seems closest to her studies out of all the international lawyers I have talked to.
Romina Dávalos Suazo is a lawyer at the law firm Pérez Bustamante & Ponce, Edificio Mansión Blanca, Av República de El Salvador N36-140, Quito 170505, Ecuador. The internationally orientated law firm Pérez Bustamante & Ponce has its seat in the two largest cities Guayaquil and Quito. The firm has been around since 1916 and has played a big role in the countries development being the advisor for many important projects such as the financing of the Fruta del Norte Project, which is the biggest mining project in the history of Ecuador, the drinking water system or the construction of the new International airport in Quito.
Josefine Antonia Schulte: Please briefly introduce yourself in terms of name, age, origin and how long you have been practicing the legal profession?
Romina Dávalos Suazo: My name is Romina Dávalos Suazo; I am 26 years old, Ecuadorian, and have been practicing the profession of law for two years.
Josefine Antonia Schulte: What made you decide to become a lawyer in the first place, or does your home country perhaps has something to do with it?
Romina Dávalos Suazo: The reasons behind becoming a lawyer have changed throughout my life. At first, I wanted to be a lawyer because I loved to argue, and the idea of arguing for a living was really appealing to me. But eventually, this motive transcended to something a little more substantial. As I grew older, I became interested in legal practice for the social service that it provided; in other words, the career interested me in the extent to which I could help people through law.
You could say that the Ecuador system had something to do with my career choice. As I mentioned before, I became a lawyer mainly to assist people in the completion of their needs and that is partly because unfortunately, our legal system has proven deficient on that task.
Josefine Antonia Schulte: What is your main focus in law?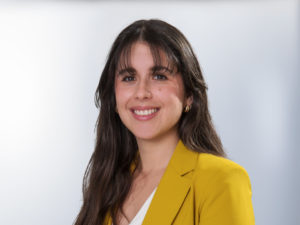 Romina Dávalos Suazo: My focus is regulatory law.
Josefine Antonia Schulte: What is the social recognition of a legal career? (e.g. in Germany, social recognition is quite high, especially for people who have no contact with lawyers. There is certainly a stereotype of the superior and rich lawyer).
Romina Dávalos Suazo: In my opinion, the legal profession in Ecuador has a rather polarized social recognition. On the one hand, as in Germany, the profession is viewed with great importance, insofar as it is one of the pillars of society, like the medical profession, for example. But in contrast, there is this conception that lawyers are corrupt, opportunistic and that they take all the money from the client (because of how expensive they are). Nonetheless, in either of these points of view, it is accepted that lawyers have a vast amount of knowledge and that their university career is much more difficult than other professions.
Josefine Antonia Schulte: What challenges do you face as a lawyer every day?
Romina Dávalos Suazo: One of the greatest challenges we must withstand is the instability in the production and reform of our legal scheme. Unfortunately, because of our static and inflexible bureaucratic system, there is excessive production of laws, ordinances, among others, which are reformed daily. This conjecture forces us to carry a legal uncertainty in our work and to be constantly updating our knowledge in most branches of law. Linked to the above, other challenge presented in the Ecuadorian panorama is the ever-present bureaucratic barrier imposed on any procedure to be carried out before the public sector. With the overproduction of laws mentioned above, the state has managed to devise a variety of obstacles that condition, restrict and hinder any procedure before a public sector body. This situation causes an inordinate delay in administrative permits or authorizations, ordinary lawsuits and, in general, any type of procedure that must be carried out with a public institution. As a result, our legal system is significantly slow and inefficient.
Josefine Antonia Schulte: You are a local lawyer, but at the same time you live in a globalized world. But how do you work with lawyers and clients outside the country?
Romina Dávalos Suazo: Here in the firm, we work a lot with international clients that are interested in providing their services in Ecuador. They want to know what regulation would apply to their services and how they can comply with it, so they require our legal consulting. Aside from the aforementioned, the firm works majorly with international standards on staff selection, technology developments, firm-client relationships, and other aspects that assure international structure.
Josefine Antonia Schulte: How internationally well are the lawyers in your country linguistically positioned?
Romina Dávalos Suazo: In Pérez Bustamante & Ponce, it is a requirement to manage fluent English since it is the most globalized language. However, some lawyers practice other languages in addition to English, which is undoubtedly an advantage in terms of what it can offer to the firm.
Josefine Antonia Schulte: In your experience, how high is the demand for international cases and clients?
Romina Dávalos Suazo: In the firm, we have around 40-50 percent of international cases and clients.
Josefine Antonia Schulte: What kind of legal advice is in high demand from your international clients?
Romina Dávalos Suazo: Tax planning, incorporation of transnational corporations, contracts negotiation, acquisitions, compliance, and general legal consulting on regulatory law.
Josefine Antonia Schulte: How do you estimate the global market in the future, in Germany, you will have to specialize in a certain field of law at some point during your studies, do you think a specialization in international law makes sense?
Romina Dávalos Suazo: I think it would be a valuable asset for lawyers interested in corporate or partnership, or even regulatory law, I feel that in these branches the study of international law could provide a great advantage in the service you will be providing.
Josefine Antonia Schulte: From your experience in your professional life, how useful is the decision to pursue a career in law? Would you choose it again?
Romina Dávalos Suazo: I would choose it again. Law can be exhausting but at the same time so rewarding.
Josefine Antonia Schulte: What advice would you give to law students or prospective students?
Romina Dávalos Suazo: I think that a good piece of advice I could give to those people who are studying to become lawyers, is that if they can, they should work while they are studying. In Ecuador, it is very common for law students to do internships while they are in college, for the simple fact that it gives them experience and allows them to decide which branch of law interests them the most. Likewise, I would advise them not to memorize everything by heart (at least in Ecuador, it was customary to make students memorize legal texts as a way of learning). Rather than memorizing, understanding how the law works is much more effective and enables the development of more efficient legal criteria.
Josefine Antonia Schulte: From your perspective, what needs to be done to bring lawyers from around the world together or is this process not necessary?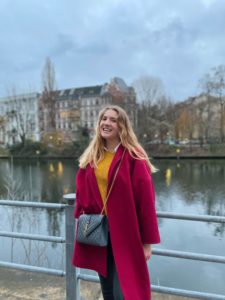 Romina Dávalos Suazo: I believe that there should be a unification of the lawyer's service as a whole. With the globalization that has been taking place in the last decades, I feel that alliances between firms or lawyers are crucial for the scope and improvement of our services.
I very much thank my interview partner Romina Dávalos Suazo for taking the time to share her interesting experience and valuable advice. Especially striking, I found that her motives to become a lawyer was because of the Ecuadorian ineffective legal system and her drive, even so, she was aware of the obstacles not to choose an easier path but to help people. Also seems the prejudice towards lawyers to be an international stereotype, however, fades when people come in positive contact with a practicing lawyer. Suazos struggles due to the high border of the inflexible bureaucracy appear to be a problem lawyers are facing worldwide but in different aspects. Anyhow, there is an increasing worldwide will and pressure of revising the legal and public procedures and adjusting the systems to the 21st century in terms of digitalization and future challenges, it hinders the effectiveness of justice systems everywhere. I take her advice to work in a law firm while studying to heart to stay connected to the practical implementation of knowledge as the law studies (in Germany) have been proven to be rather theoretical. Also, I think as a law student myself, effectiveness of revising should be the priority as I watch many of my fellow students studying lots trying to memorize everything, which seems impossible, rather than understanding.
V.i.S.d.P.:
stud. iur. Josefine Antonia Schulte
josefine.schulte@dr-schulte.de
Extension: 030-221922040
Contact:
Dr. Schulte Rechtsanwalt
Malteserstrasse 170
12277 Berlin
Tel: +49 30 22 19 220 20
Fax. +49 30 22 19 220 21
Email: dr.schulte@dr-schulte.de
https://www.dr-schulte.de
About ABOWI:
Across Borders With Information – ABOWI, an interview series by Josefine Schulte law student from Berlin in Germany. Questions and Answers: A journey around the world revealing differences and prejudices. What moves the lawyers of this earth, Josefine Schulte asks herself from Azerbaijan to Cyprus.
Press Contact:
Dr. Schulte Rechtsanwalt
Malteserstrasse 170
12277 Berlin
Tel: +49 30 22 19 220 20
Fax. +49 30 22 19 220 21
Email: dr.schulte@dr-schulte.de
https://www.dr-schulte.de