Every lifestyle has advantages and disadvantages. Life phases for rural life and life phases for the advantages of city and metropolis – real estate expert and author Eric Mozanowski in conversation with Morgan-Anne Woodward from Paris/France.
The question, where humans would like to live most gladly became in a questioning with 2,500 asked to the desired place of residence of the Germans 2020 completely clearly with 34 per cent for the village voted. 27 percent prefer rural areas or small towns, followed by 26 percent who would like to live near a city. Only 13 percent said they wanted to live in the city. It should be noted in advance that a large city has at least 100,000 inhabitants and more, a medium-sized city between 20,000 and 100,000 and small towns have between 5,000 and 20,000 inhabitants. As a real estate project developer, the question of the future weighting of where the next generations will see their center of life is of elementary importance and this not only in Germany, but also in our neighboring countries. Different surveys and studies draw in Germany and German-speaking countries that the desire for the green outskirts to the village is becoming more and more popular. Through the Corona pandemic, the population has learned about the benefits and advantages of the home office, thus new working models have become possible. Studies show that, in addition to cheaper and larger living space, big city dwellers in particular expect deceleration effects from rural idylls in the countryside. Numerous studies provide facts and figures, but for decisions people need feelings with experiences and discussions. The ZuHause Group, headquartered in Stuttgart, has been shaping the transformation of living with various companies in the field of real estate since 2011. Since its founding, the ZuHause Group has been predominantly involved in the redevelopment of existing residential and commercial properties as well as property development measures and project developments. The primary goal is to create new living space in A and B cities under the premise of sustainability with at least KFW 55 standards and the implementation of ESG criteria. We ask Morgan-Anne Woodward, currently a student in Paris, how the next generation envisions their lives.
At home globally – out of the metropolis and into the village
"I'm a born city girl, I feel alive when I walk through the skyscrapers in the morning, I love to breathe in the hustle and bustle of the busy streets, and business hustle and bustle is replaced by cultural institutions within seconds," cheerful young student Morgan-Anne Woodward greets us and tells us. She spent her childhood on the back of a bicycle on the way to school in Shanghai and in cabs in Tokyo. Then, in 2010, she moved back to her country of origin in the UK, but this time to the middle of nowhere, a village in the north of the UK. Instead of suits and ties, there were sheep. Trees and quiet chatter replaced the loud roar of the passing subway. There was no train in their English village. The way out was an expensive bus that ran only every two hours. A bus that only existed because of a small protest that was held after the buses were discontinued for 6 months. For me, what are some of the advantages and disadvantages of living in the countryside compared to the city?
Life in the English countryside
Morgan-Anne Woodward on this, "While I rode the school bus to school, music played through my headphones and I stared out the window at blurry fields and country roads. In spring, lambs aggressively sought their mothers' milk, and in winter, deer galloped and disappeared into clumps of trees. There was something idyllic about living in a quiet, picturesque landscape and watching animals and trees. My father often returned from Shanghai to my small English village of Sabden and marveled at the sheep, of all things. Then for 6th grade I moved to the coast of Blackpool, the Irish Sea to a boarding school in Fleetwood, Lancashire, the Rossall Independent School with international students. Suddenly there were fewer sheep and instead flocks of seagulls trying to steal your fish and chips, but there was also a streetcar within walking distance."
Morgan-Anne cautions that for all its cottage aesthetics, country living has its fair share of downsides. So what are some of the benefits and criticals of living in the country?
Positive impressions and feelings
"The dear money, stands at the top question in the discussions, I make this experience both in England and France," says Morgan-Anne Woodward. That living outside the city is cheaper than living in a city does not leave us surprised, this is also proven by numerous studies. But country living offers fewer people spatially, thus less demand, and that drives prices down. Living away from the hustle and bustle affects the wallet in housing and real estate.
More space and living space, because the cost of living in the country is lower, there are often several nicer places to live to choose from that offer much more space than cities and metropolis. Trade-offs are often found in job opportunities and pay for work.
Nature as a decisive plus point, rather counting sheep than subways, Morgan-Anne Woodward smilingly points out. Proven that people are subconsciously happier when they live near greenery and are surrounded by the beauty of nature. "I have been able to experience many different places in my younger years, both in pristine nature, near the sea, a forest, and in metropolitan cities like Paris and Shanghai, and sometimes I especially long for the special things that aren't there right now. If I am in Paris I miss the Irish Sea, if I am in Sabden I miss Shanghai," laughs Morgan-Anne Woodward.
Critical and negative experiences
"There are two sides to every coin, so of course living in the country offers advantages as well as in the city. The issue of poverty is also found in rural Britain. As an injustice I felt the disadvantages, long distances, few cultural and recreational opportunities, poorer education and training opportunities, as well as to establish new exciting networks is associated with considerable effort. In addition, the north-south divide in England affects everything from mobility to food," explains Morgan-Anne Woodward.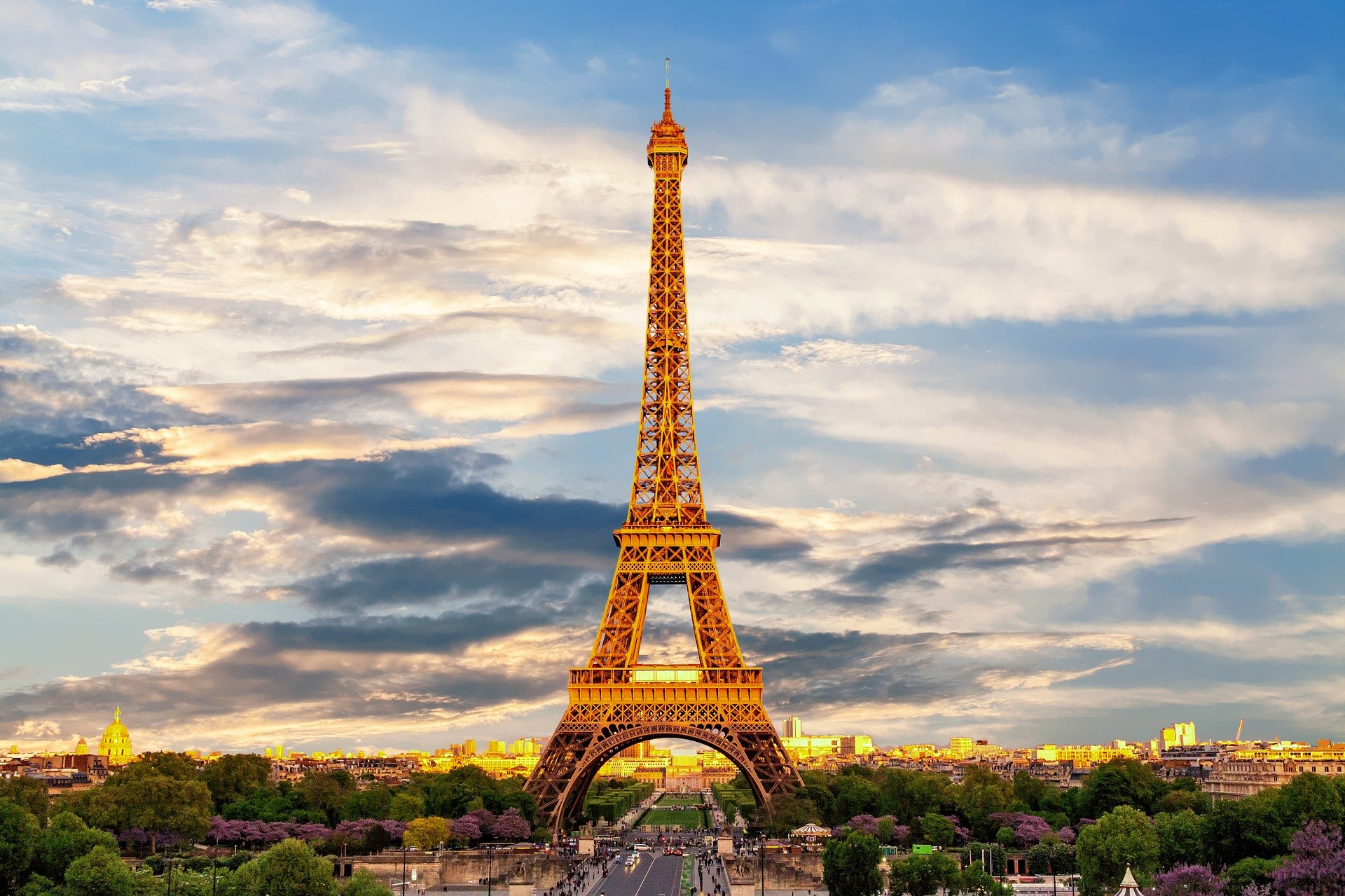 Lifelong learning is the educational mission of tomorrow, but education also needs infrastructure. Education is the global issue and is cited as critical against rural life after the poorer rural population compared to metropolitan areas. This is contradicted by a recent study by the Action Council on Education, which found that rural areas are in some cases better off than cities, with primary school students in particular performing better. "In the U.K., education in the north is at a lower level, teachers receive lower pay, and students are less likely to pursue secondary education," adds Morgan-Anna Woodward, but also that new opportunities have been created by Corona through homeschooling. Education should be accessible to all worldwide, and the challenges remain in the structural expansion of digitization and infrastructure. "Especially young people my age always say that they don't want to miss out on anything and therefore have the desire to live in the city. Ultimately, what rural life lacks is a lack of entrepreneurial opportunities," Morgan-Anne Woodward points out. For those whose main hobbies aren't hiking and going to the pub, many lack the cultural experiences offered in the city: Museums, operas, theaters and the numerous nightlife options, restaurants, movie theaters, events. "After graduating from high school, I took university as an opportunity to move back to a new city. A big bag in my hand, passport, train ticket and a lot of excitement in my luggage brought me to Paris. Now I live in the capital of France and hop back to London for the big vacations. I think for a student like me, I prefer the hectic ambition that can be found in a busy city. I like the opportunities it offers and the networking it facilitates for the future. But I also enjoy taking time off from the city and hanging out in the nearest forest or empty field to get some fresh air and sunshine. But who knows where I'll end up," says cheerful young student Morgan-Anne Woodward, who is studying international politics at the University of London Institute in Paris. In the future, she would like to work as a communicator in journalism or for a political group.
Conclusion: Real estate as living space – coherent and attractive for numerous needs – living the future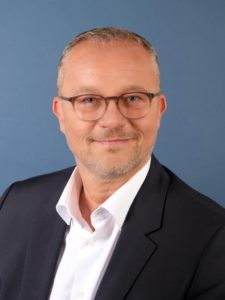 Helping to think and shape the future is an exciting, challenging task in the global real estate market. As a property developer, the ZuHause Group not only knows how to develop, renovate and build a real estate property, but we also help shape change. On the one hand there are the requirements of our customers, which have to be met considering the given infrastructure and the implementation of the current regulations such as the KfW standards, and at the same time we have to recognize the course for the change of needs. The ZuHause Group develops demand-oriented projects under the premise of optimal usability. The focus is on the investor and the future user of the property. The implementation of new forms of living, such as the planning of serviced apartments, student apartments and especially the implementation of nursing homes and housing suitable for the elderly is our focus. As a developer and at the same time investor, we guarantee the highest continuity in the search for the perfect locations for project developments. Only when location, infrastructure and use combine to form a sustainable project can an investment be implemented successfully and with an eye to the future.
V.i.S.d.P.:
Eric Mozanowski
Author & real estate expert
Contact:
ZuHause Immobilien Handelsgesellschaft mbH
Neckarstr. 144
70190 Stuttgart
Telephone: 0711 / 220 214 0
fax: 0711 / 220 214 11
email: info@zuhause-immobilien.eu
web: https://www.zuhause-immobilien.eu
Company description:
The ZuHause Group, based in Stuttgart, realizes numerous projects with its various companies and its many years of experience in the field of real estate. Since establishment the emphasis of the ZuHause real estates commercial company ltd. lies in the reorganization of existing living and trade real estates as well as building contractor measures and project developments. The primary goal is the creation of new living space in A and B cities. The core competence in the area of existing properties lies in the identification of sustainable development opportunities through redensification and modernization of existing spaces and new rentals as future value creation. Further information under: https://www.zuhause-immobilien.eu
Press contact:
ZuHause real estates trading company ltd.
Neckarstr. 144
70190 Stuttgart
Telephone: 0711/220 214 0
Fax: 0711/220 214 11
email: info@zuhause-immobilien.eu
web: https://www.zuhause-immobilien.eu